Vessels, 2019
Oak. Photograph: Bernhard Spoettel
Vessels, 2019
Oak. Photograph: Bernhard Spoettel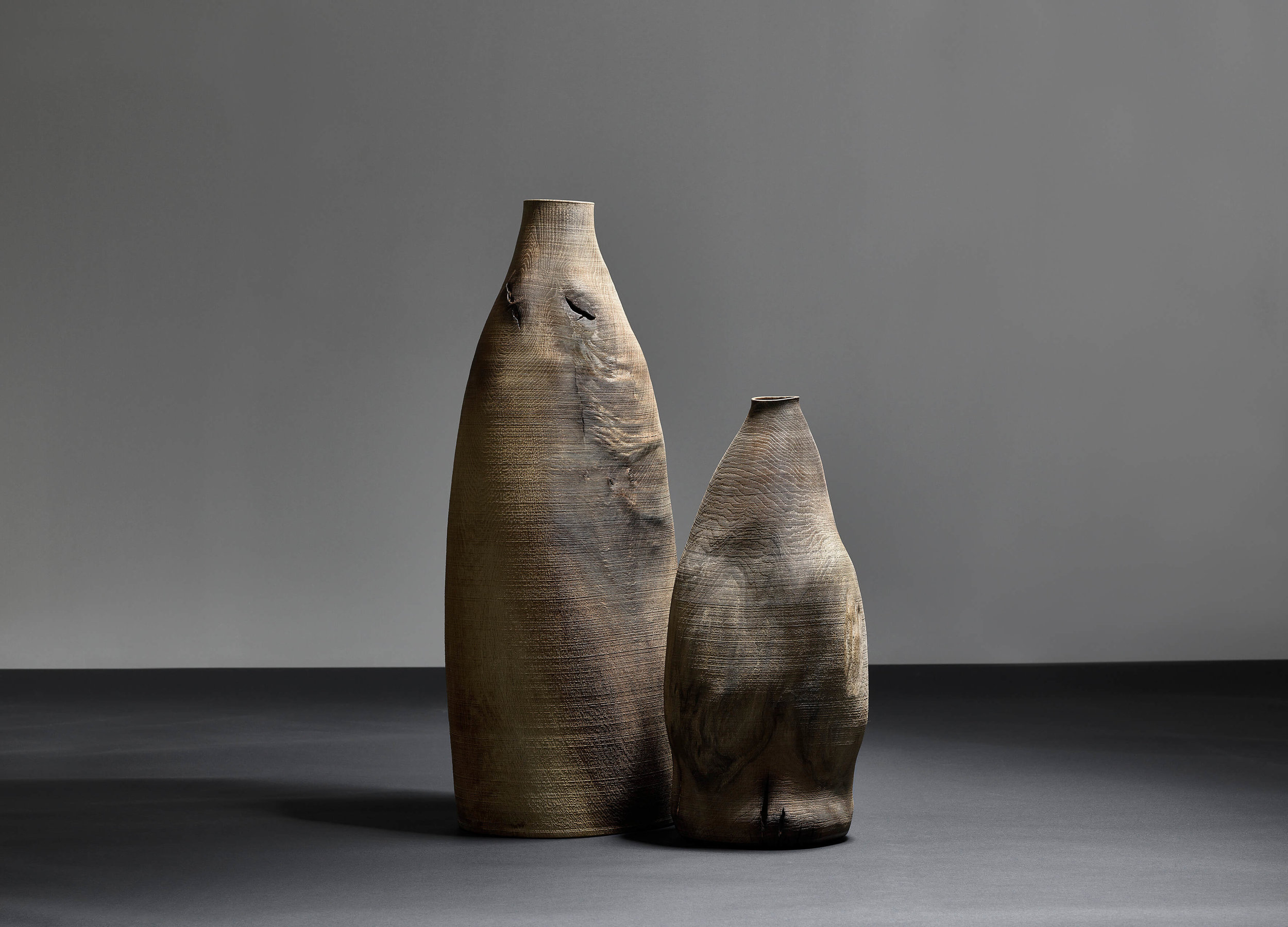 Vessels, 2016
Oak. Photograph: Bernhard Spoettel
Vessel, 2016
Oak. Photograph: Bernhard Spoettel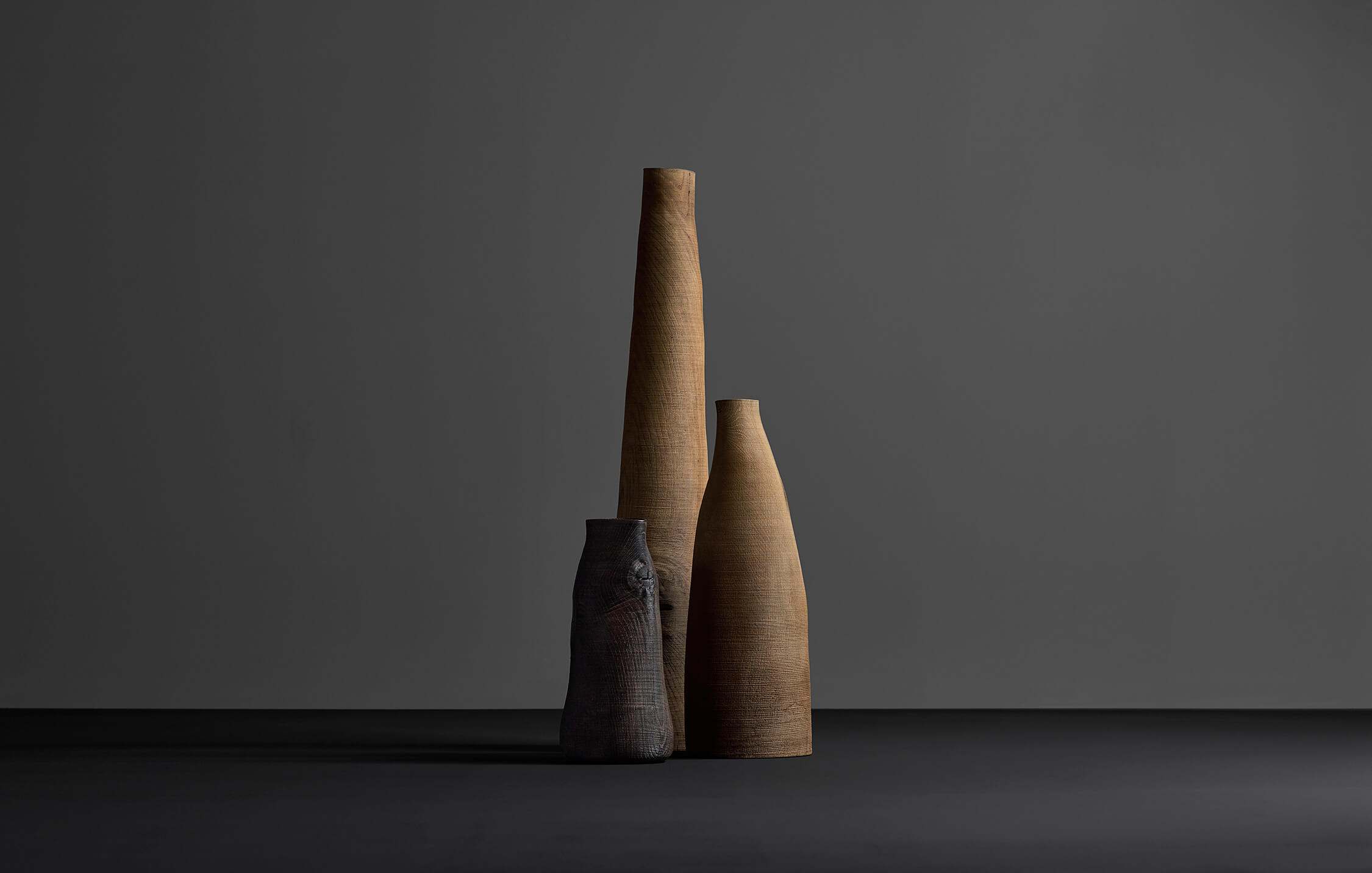 Vessels, 2016
Oak. Photograph: Bernhard Spoettel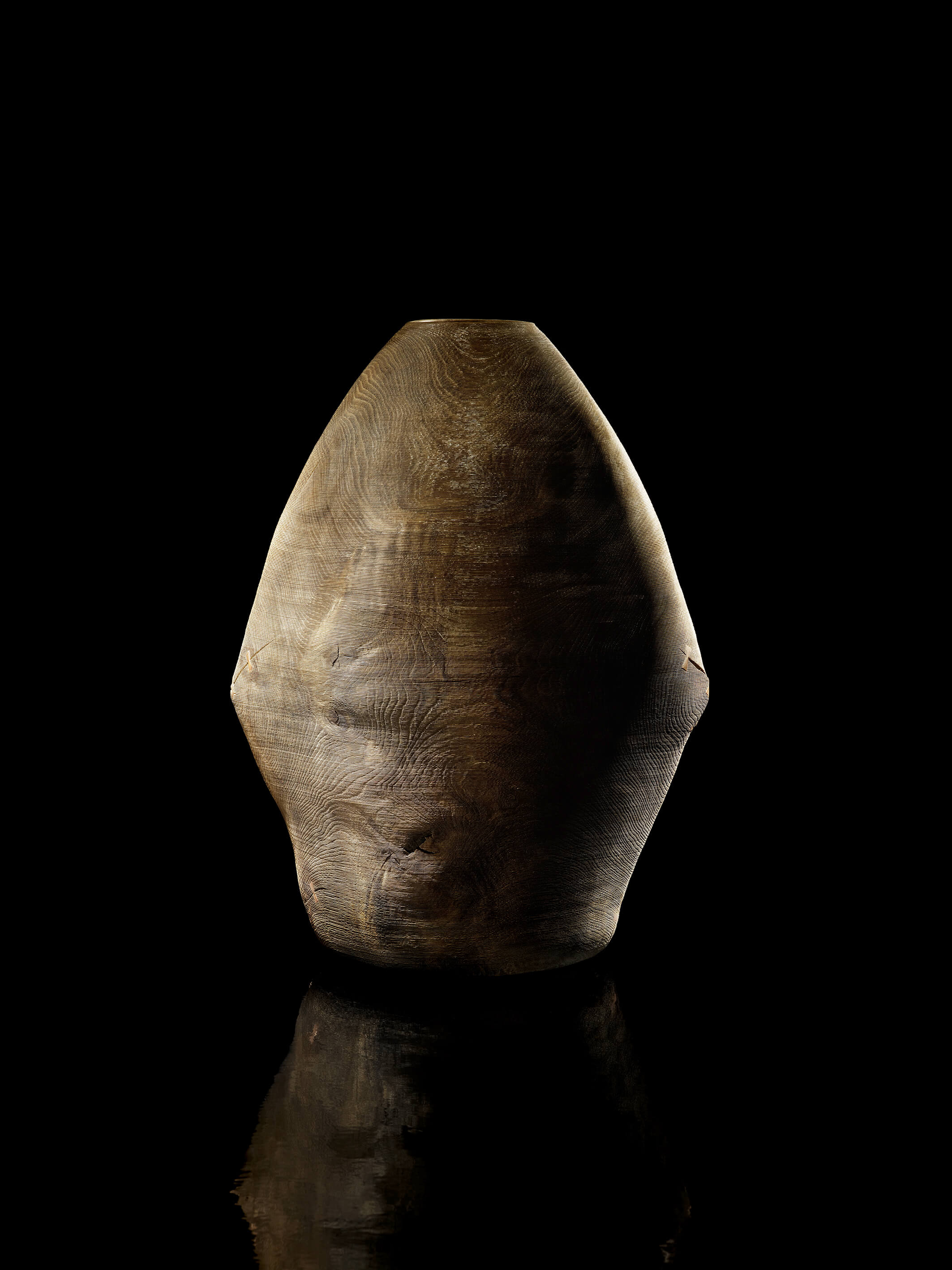 Object in Oak
7 x 60 cm, Photograph: Tom Vack
Vessel Group
Oak, olive wood and copper-beech wood, dimensions variable
Oak Vessels, 2017
Photograph: Bernhard Spöttel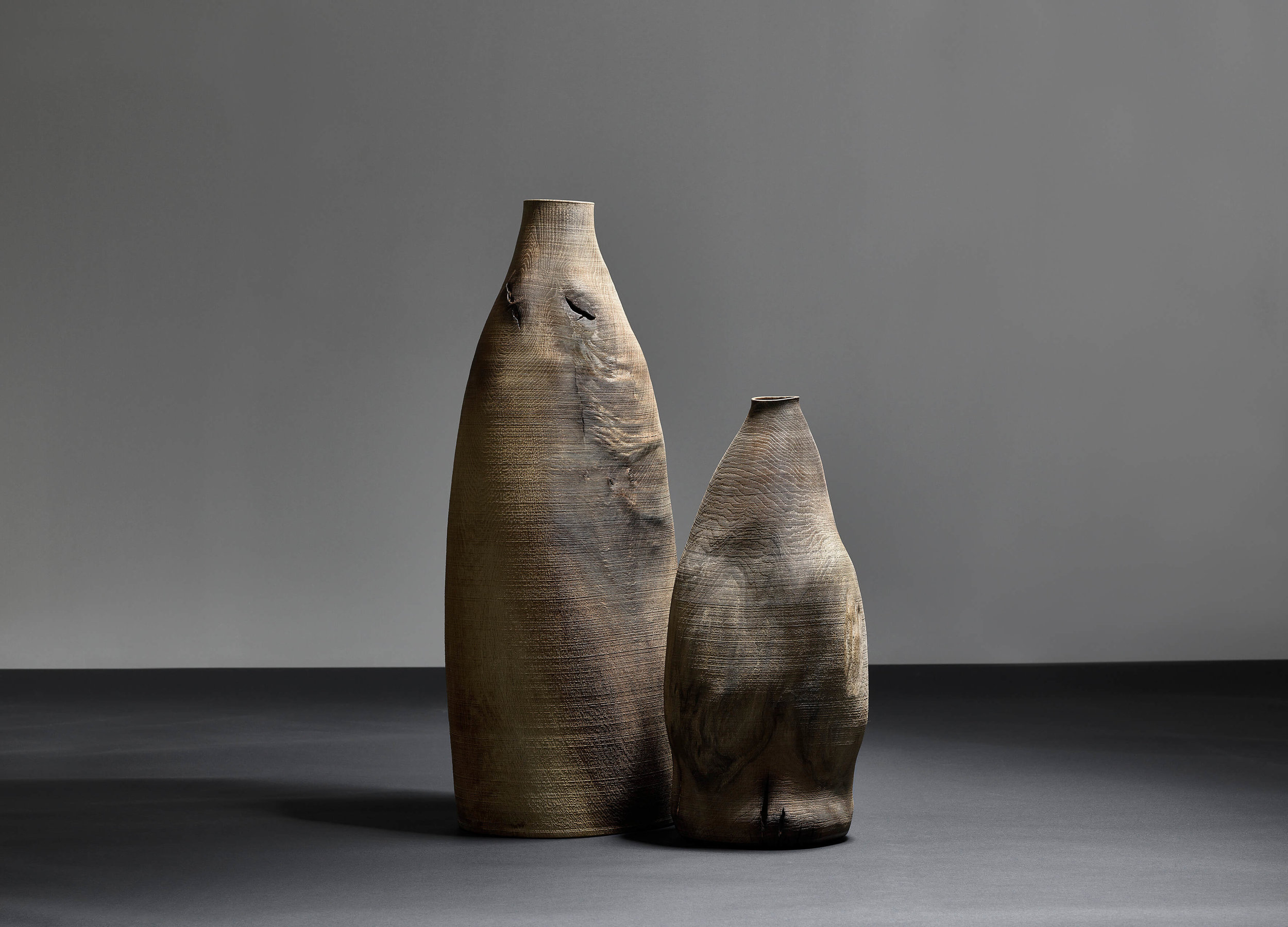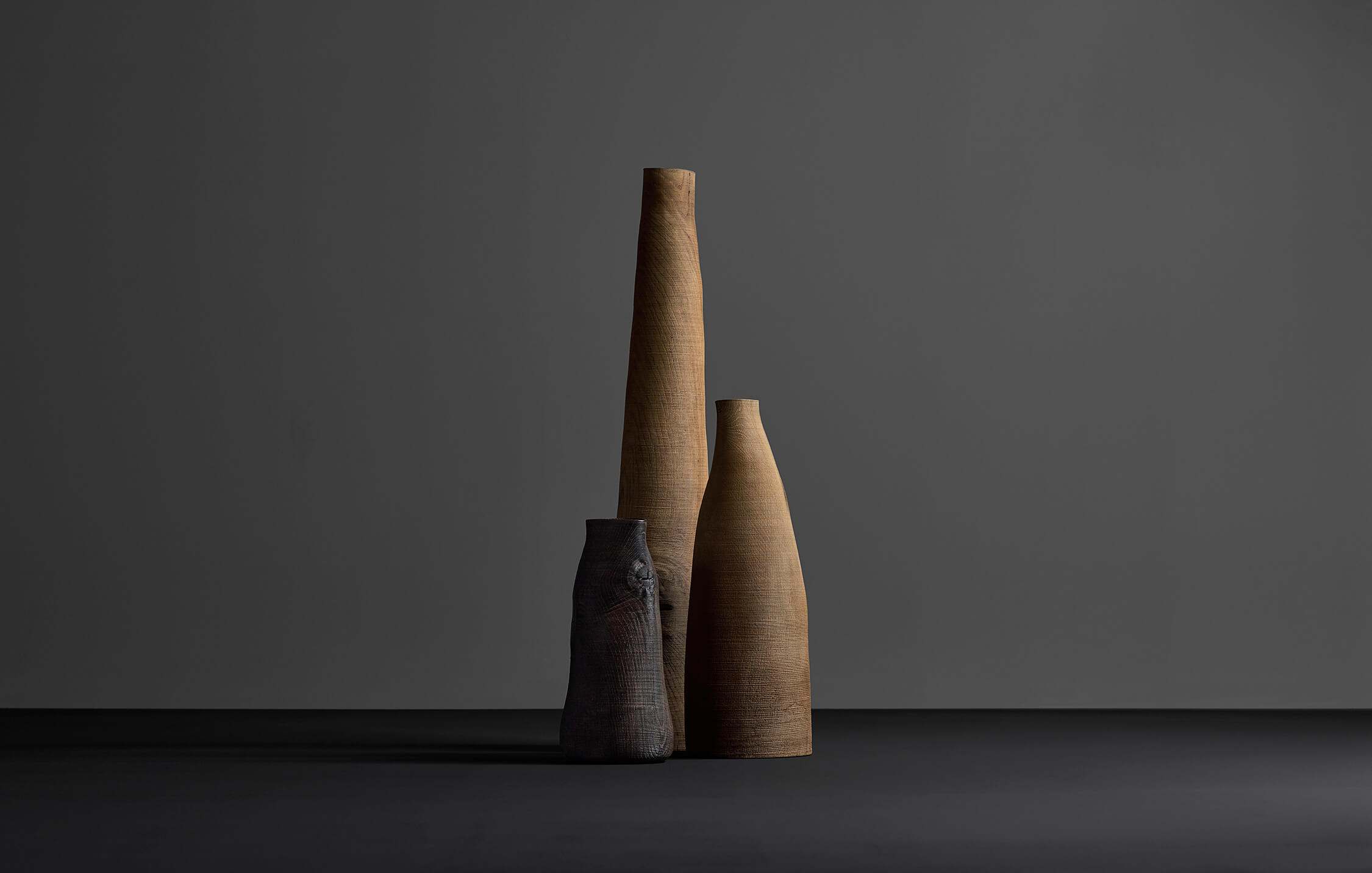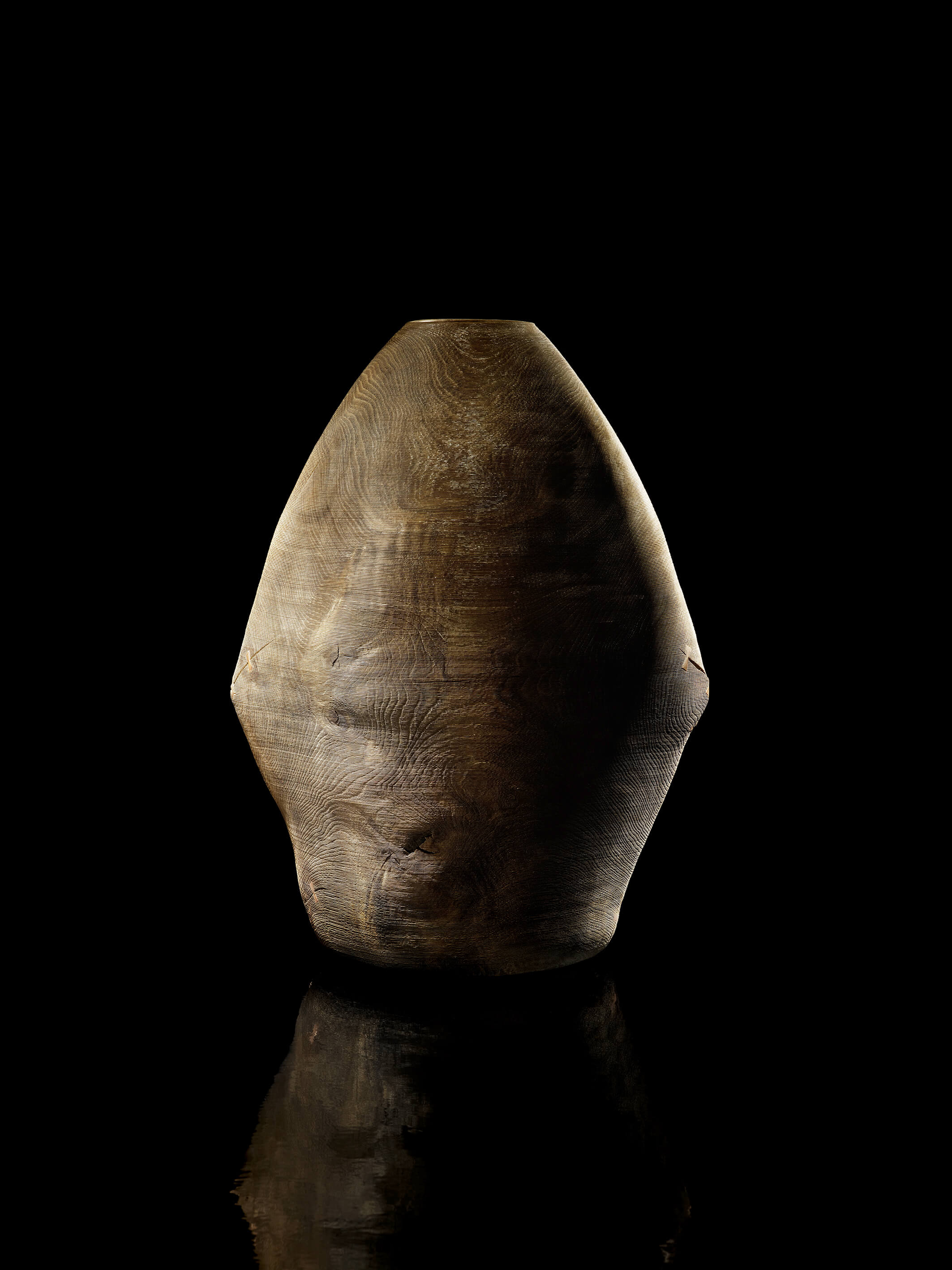 'These vessels are ever tangible, powerfully forceful, fascinating the beholder, who always discovers something new, something different, something never seen before… Gamperl's great secret lies in the way he seems able to playfully conjure an infinite array of new facets from his media, wood, using seasoned, handed-down techniques. His works are always very naturally rooted in the present day and invite us to joyfully envisage our future.' (Prof. Dr. Florian Hufnagl, The International Design Museum – Neue Sammlung, Munich).
Ernst Gamperl is a master craftsman of turning and carving, working in mainly European oak. He turns wood when it is green and supple, to create a dialogue with the medium before arriving at a final shape. Gamperl uses its grain, lines, colouring and its natural deformations as an essential part of his design, and uses specialist techniques to underscore this immanent expressive power in the wood.
Gamperl won the first prestigious Loewe Craft Prize in 2017 in recognition of his craftsmanship. His work is included in many international collections, including the Victoria and Albert Museum, UK; Fond National d'art Contemporain Paris, France; Museé des Arts Décoratifs de la Ville de Lausanne, Switzerland; The International Design Museum/Neue Sammlung, Germany; Collection Issey Miyake, Japan; and Amorepacific Museum of Art, South Korea. His solo museum exhibition, Dialogue with Wood, is on at the Gewerbemuseum Winterthur, Switzerland, until November 2019.
news
Exhibitions / Fairs Calendar