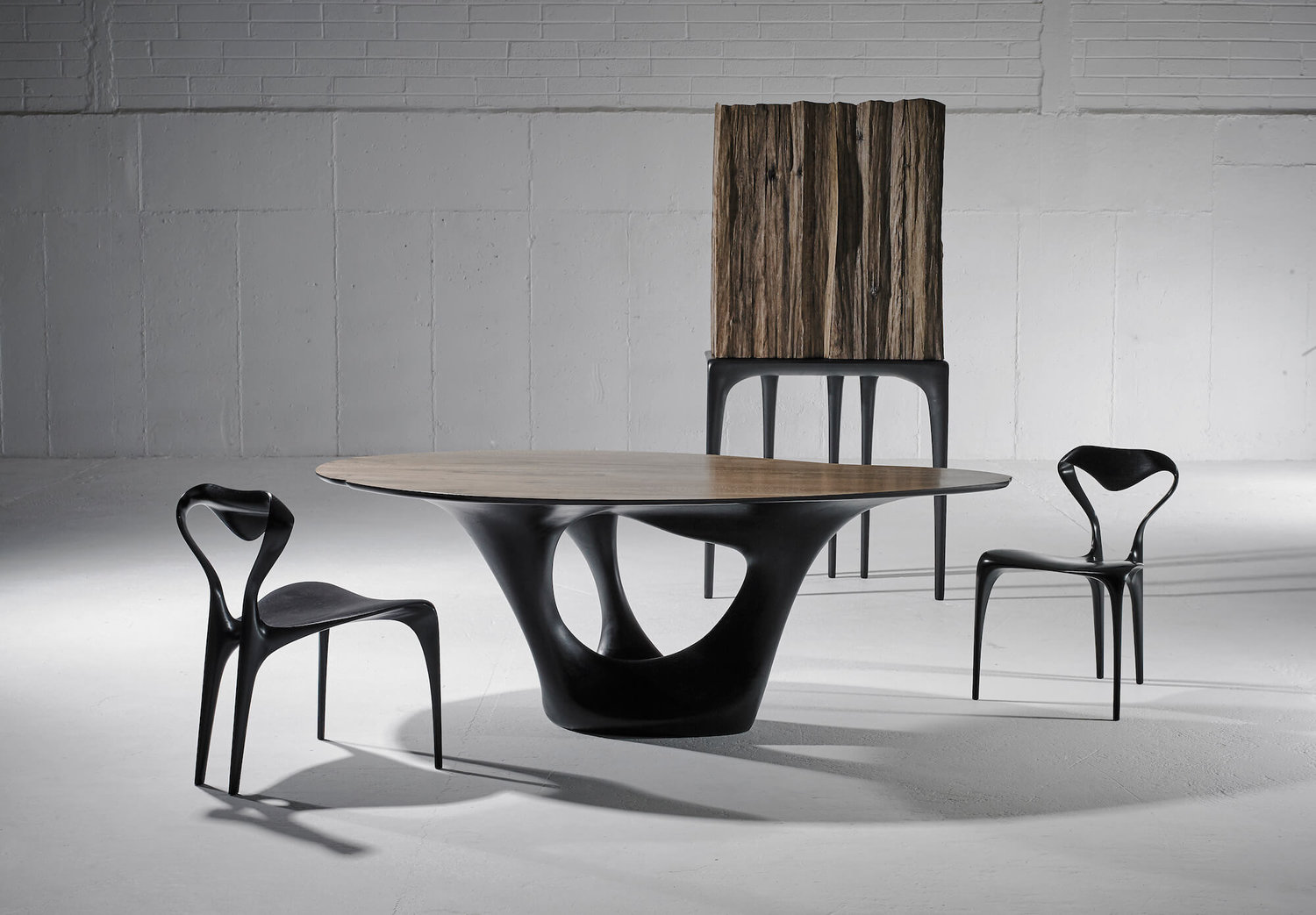 Dommus Collection, 2017
Cleft Cabinet, Erosion Table VI & Enignum Chairs VIII, 2017. Photograph: Andrew Bradley
Dommus Credenza, 2018
Walnut, 135 H x 75 W x 265 L cm. Photograph: Andrew Bradley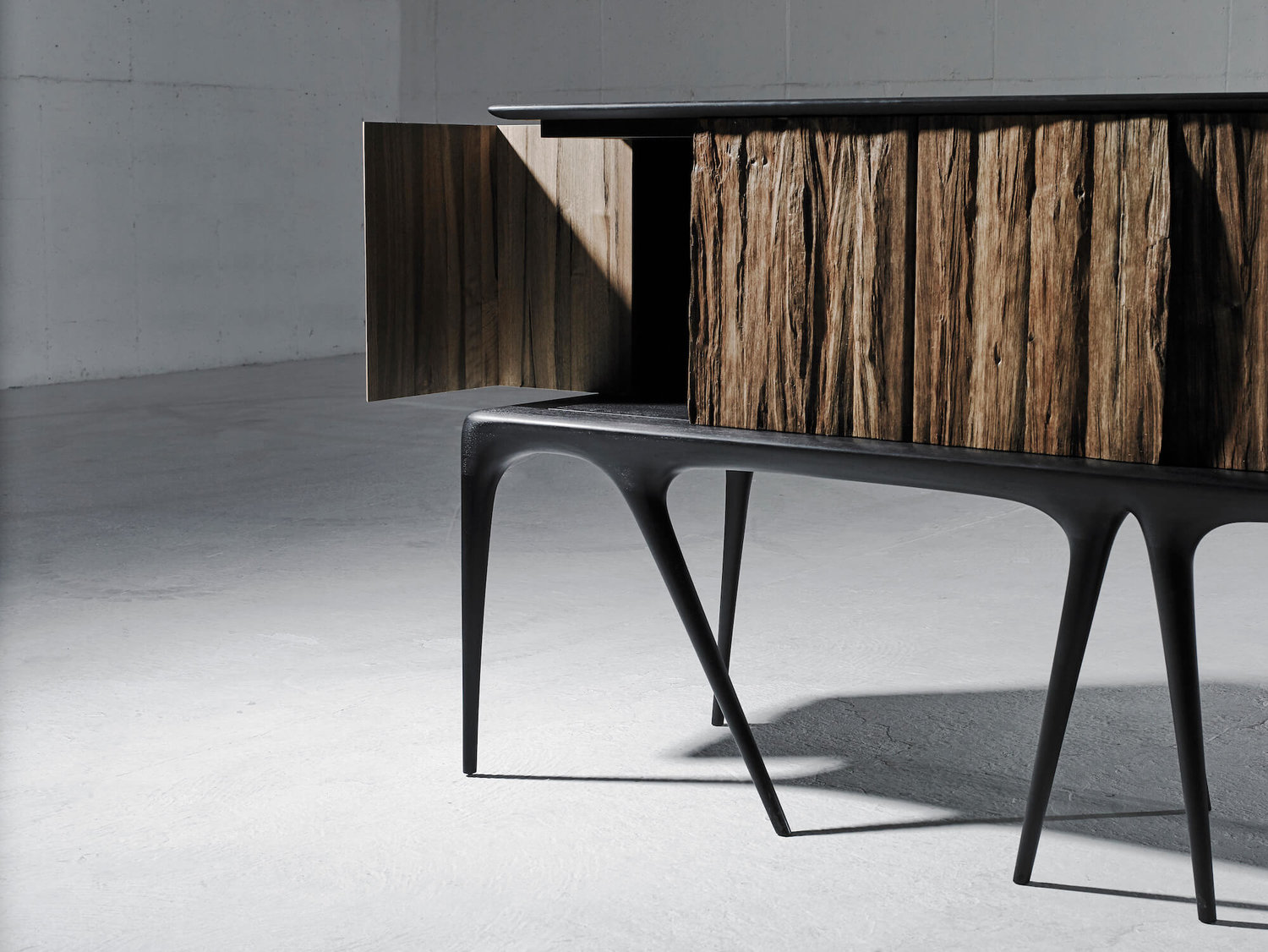 Dommus Credenza, 2018
Walnut, 135 H x 75 W x 265 L cm. Photograph: Andrew Bradley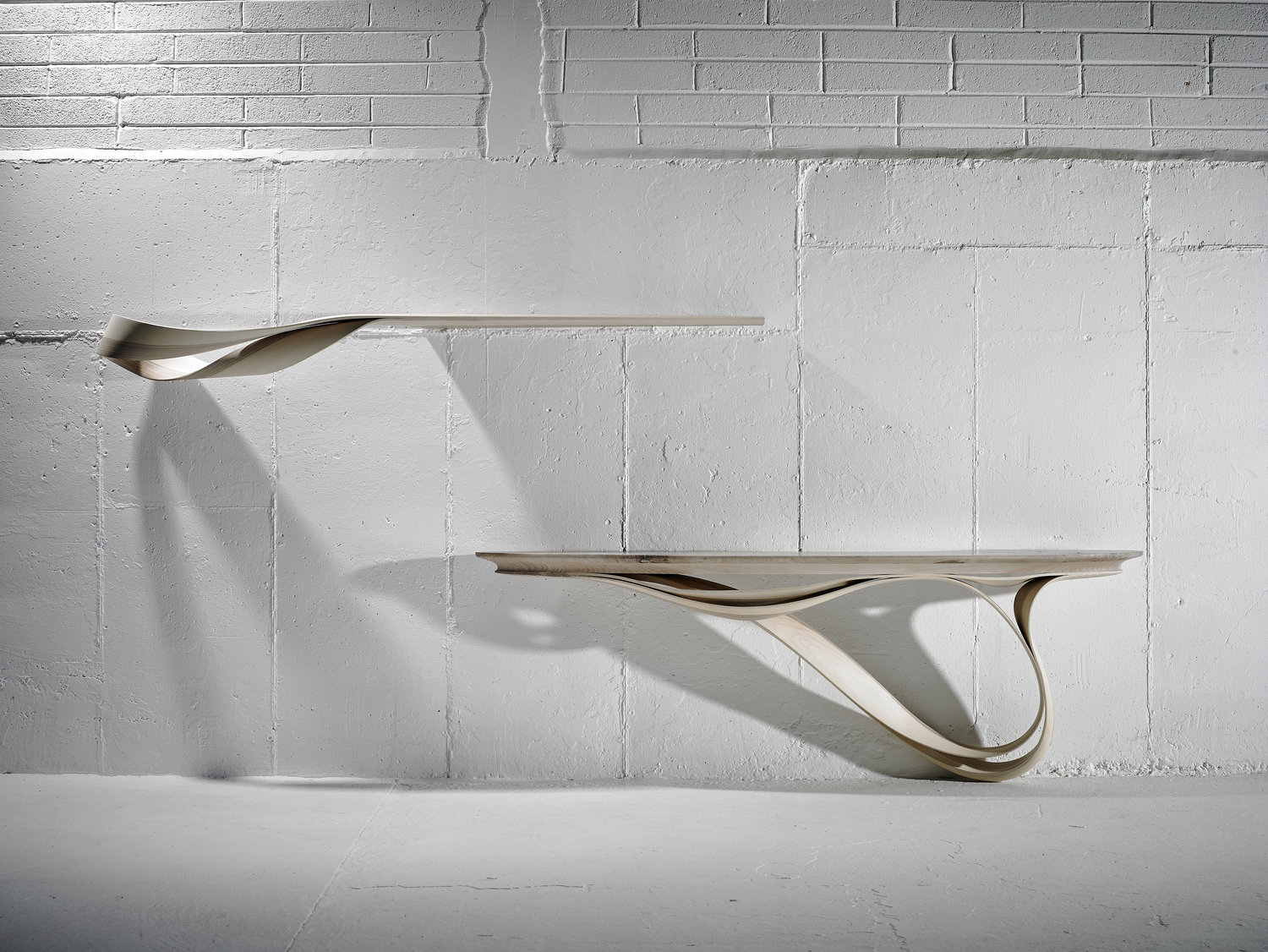 Enignum Shelf and Console, 2017
Olive Ash, 30 H x 230 W x 38 D cm and 80 H x 227 W x 45 D cm. Photograph: Andrew Bradley
Enignum Console, 2017
Olive Ash, 80 H x 227 W x 45 D cm. Photograph: Andrew Bradley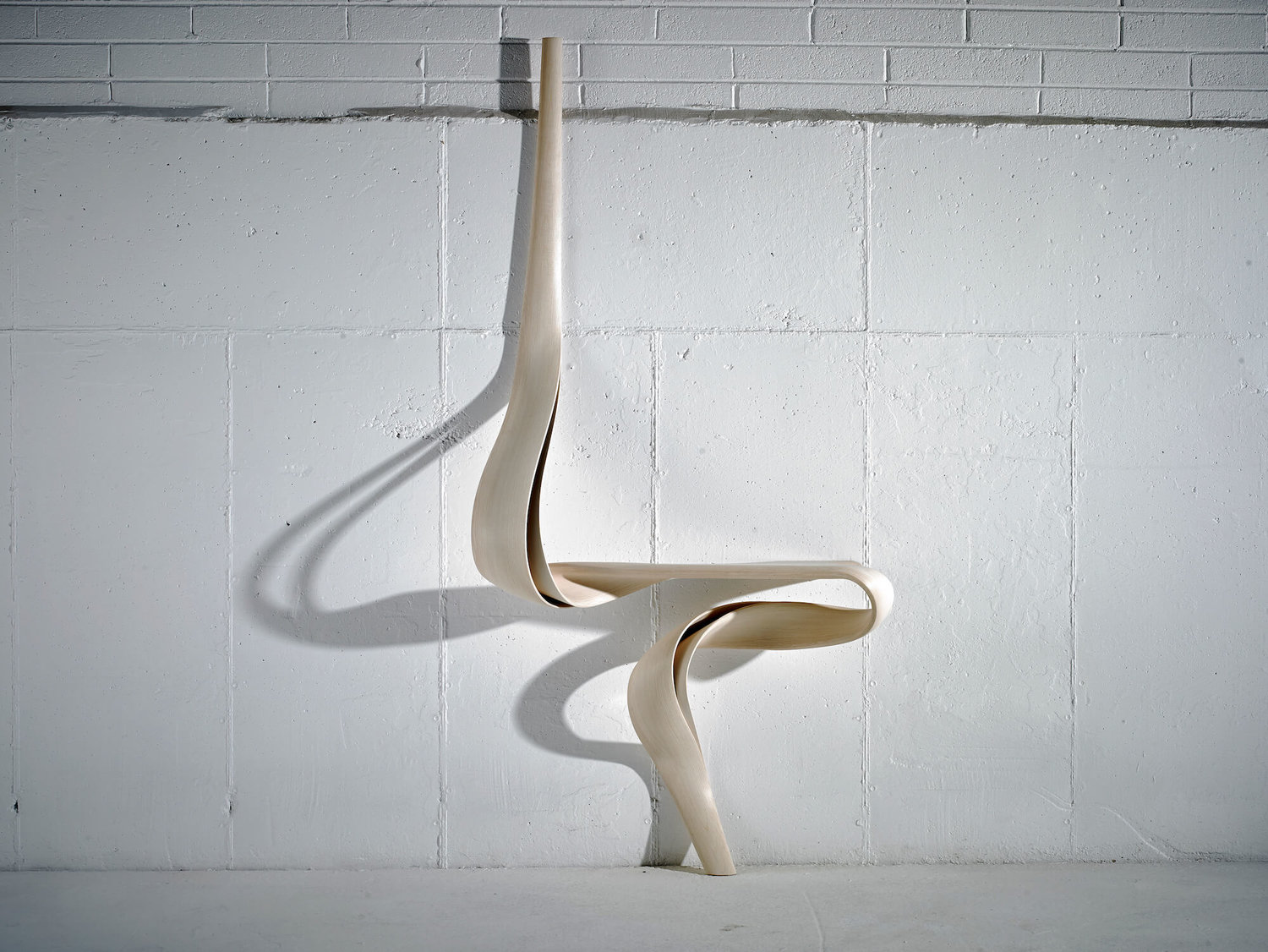 Enignum Shelf XXXI, Dommus Collection, 2017
Olive Ash, 240 H x 120 W x 37 D cm. Photograph: Andrew Bradley
Enignum Shelf XXXIII, Dommus Collection, 2018
Walnut, ebonised and oil finish, 245 H x 130 W x 37 D cm. Photograph: Andrew Bradley
Dommus Suite, 2018
Bleached Ash and Leather Upholstery, dimensions variable. Photograph: Andrew Bradley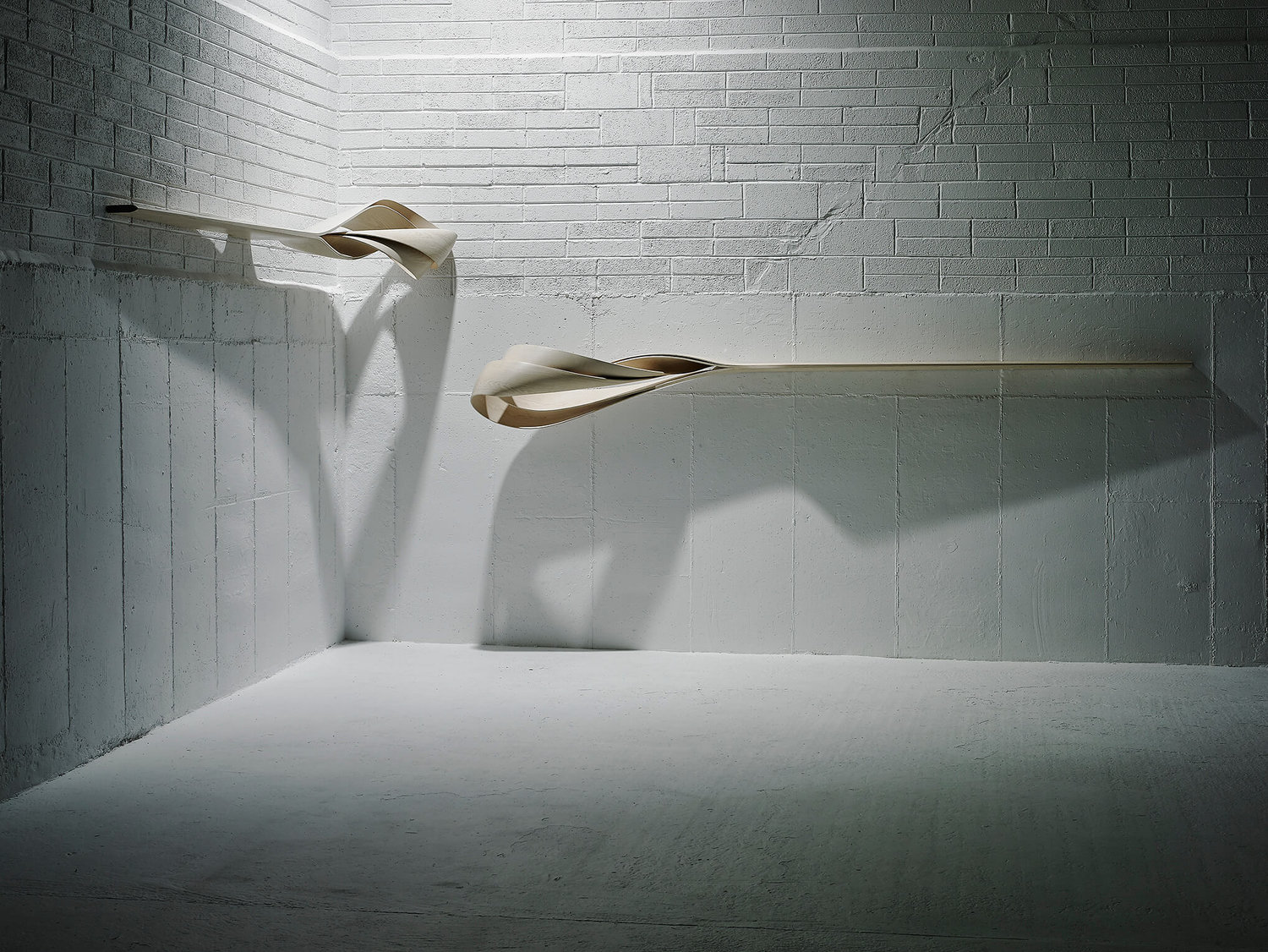 Enignum Shelf XXVI and Enignum Shelf XXVII, 2016
Olive Ash 375 W x 77 D cm Olive Ash and 420 W x 61 D cm. Photograph: Andrew Bradley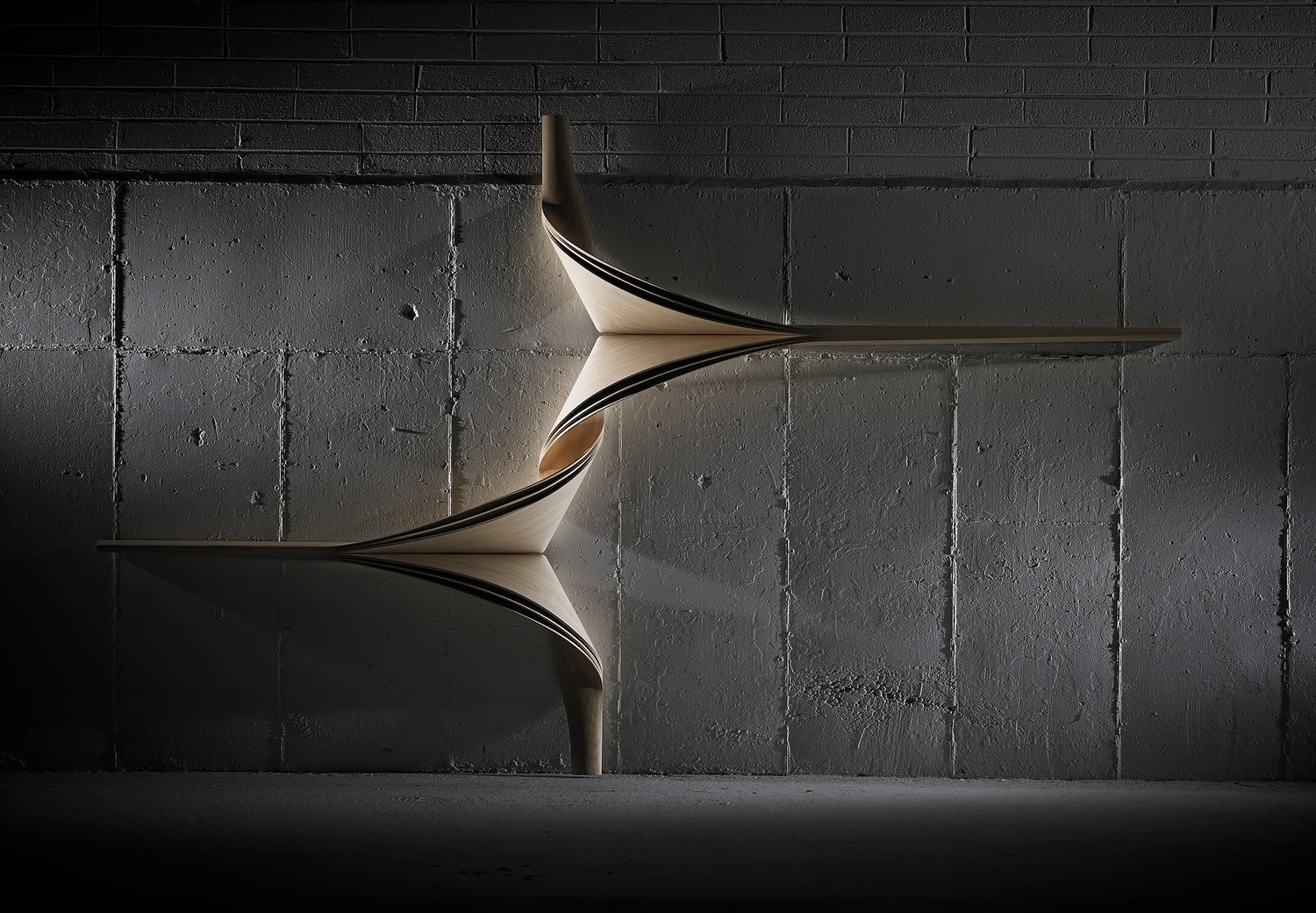 Enignum XVI Shelf, 2015
Olive ash, 239 H x 420 W x 36 D cm. Photograph: Andrew Bradley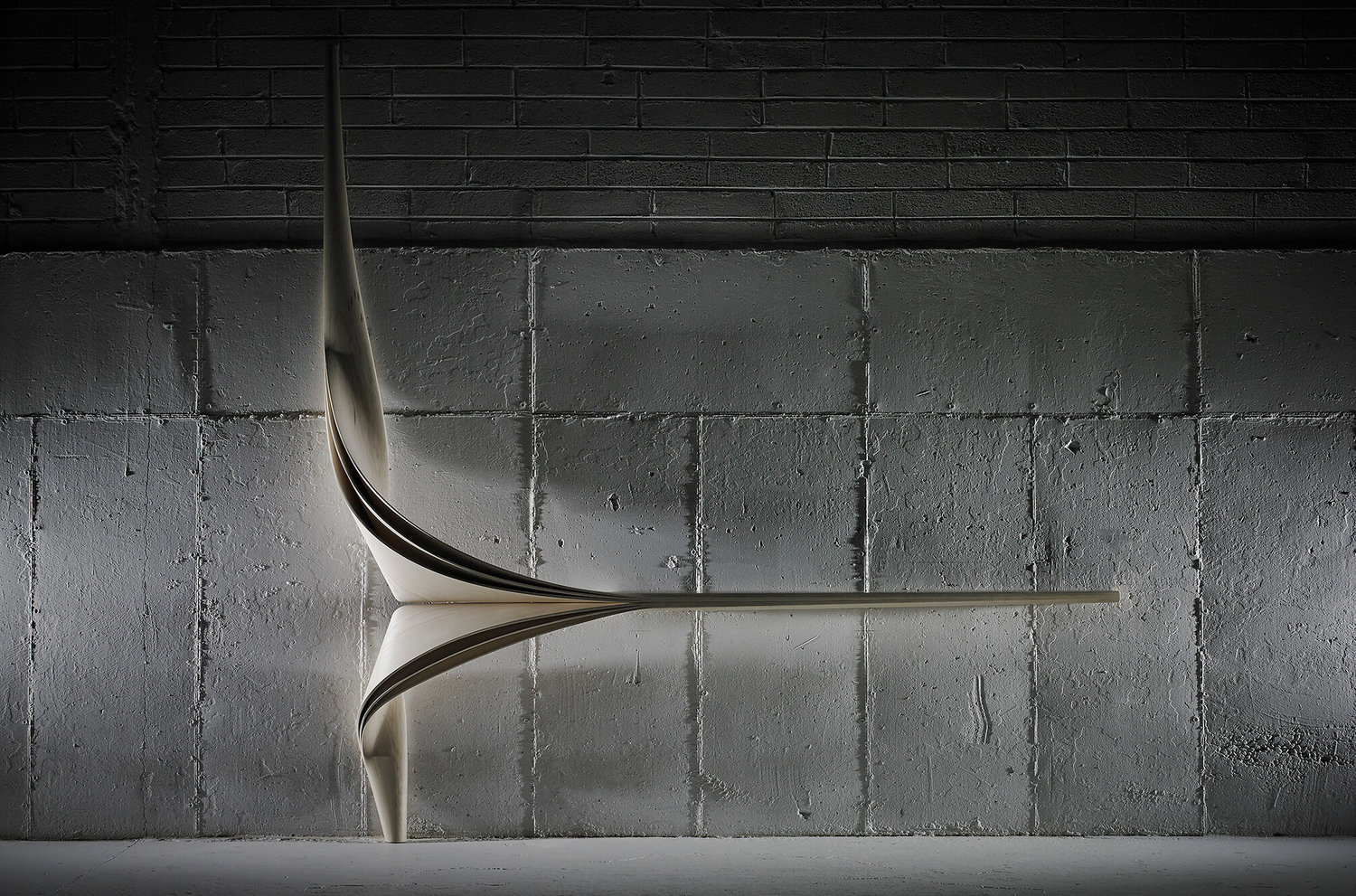 Enignum Shelf XXIII, 2016
Olive Ash, 300 H x 270 W x 38 D cm. Photograph: Andrew Bradley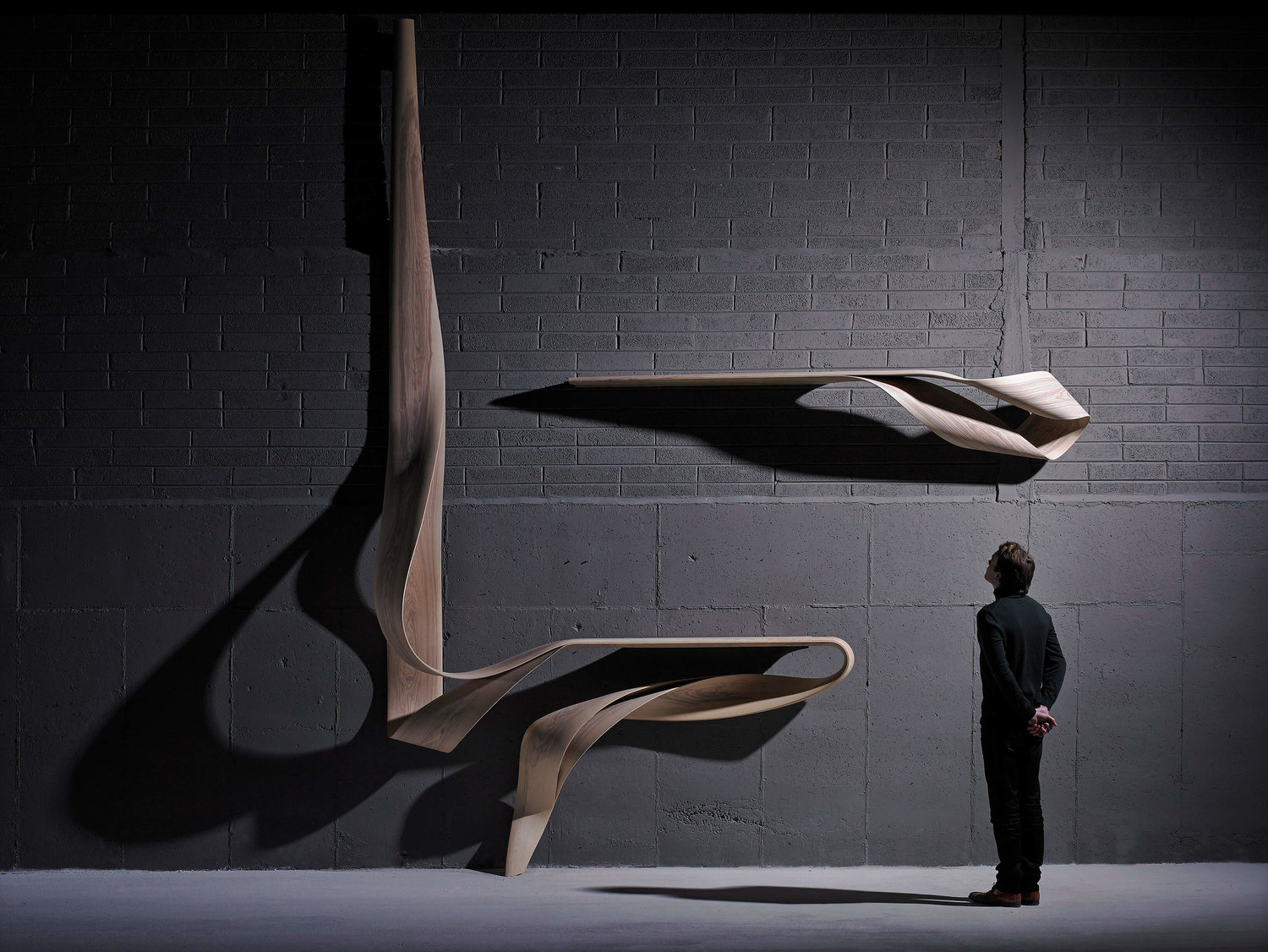 Enignum Shelves
Olive Ash, Dimensions variable. Photograph: Andrew Bradley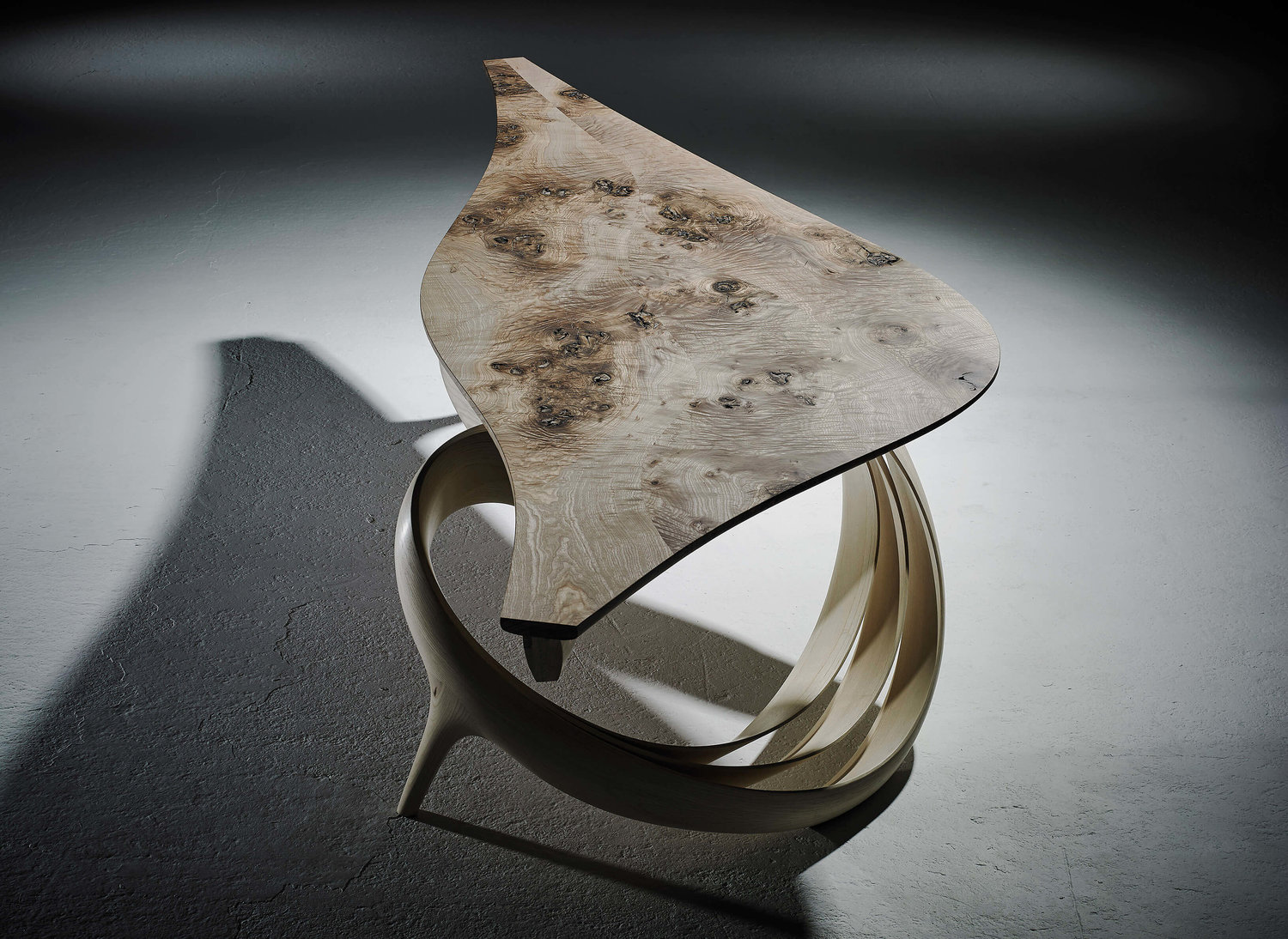 Enignum Desk IV. 2016
Olive Ash, 280 x 110 x 74 cm. Photograph: Andrew Bradley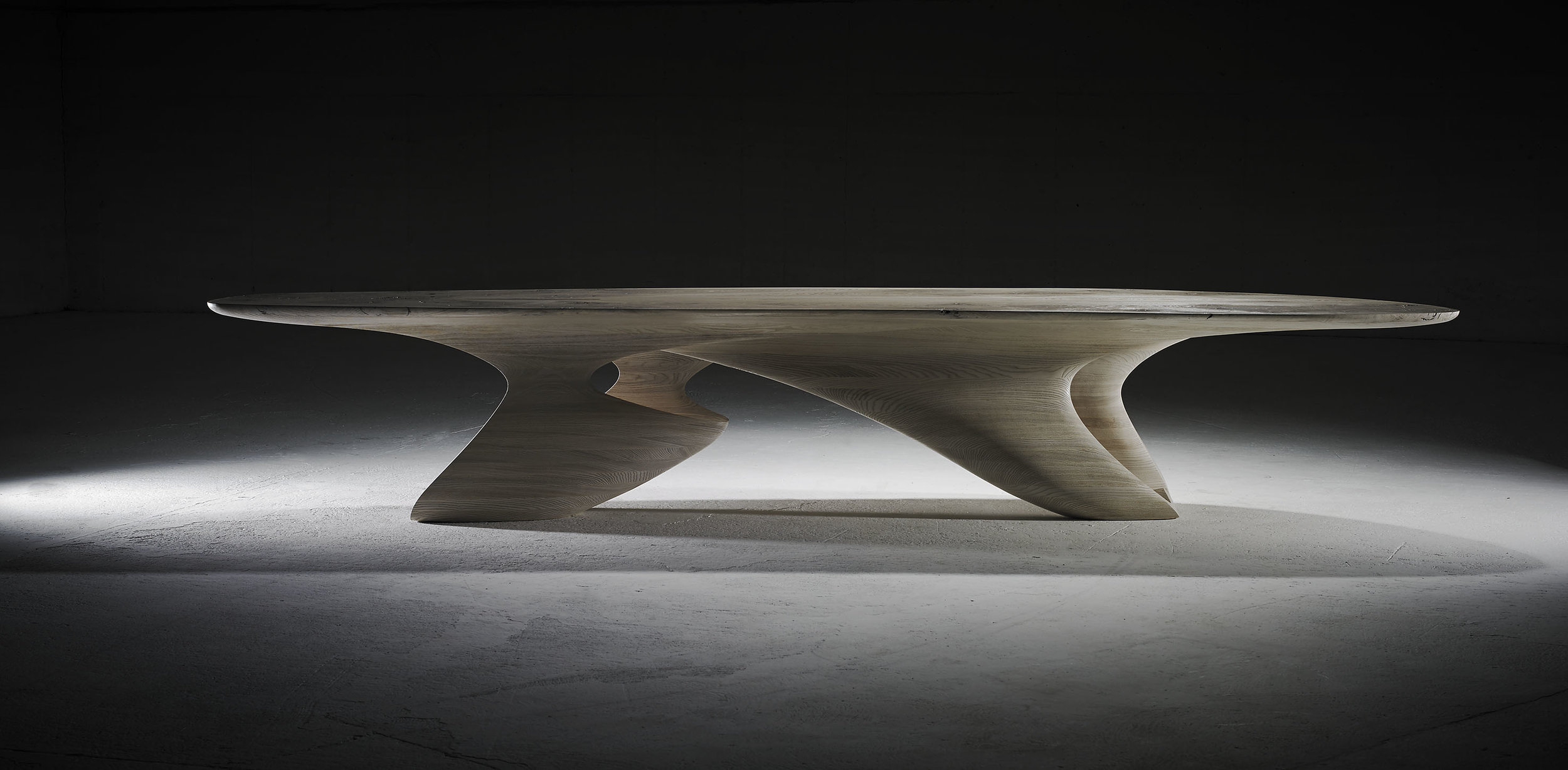 Erosion Table V, 2016
Olive Ash, 74 H x 400 W x 130 D cm. Photograph: Andrew Bradley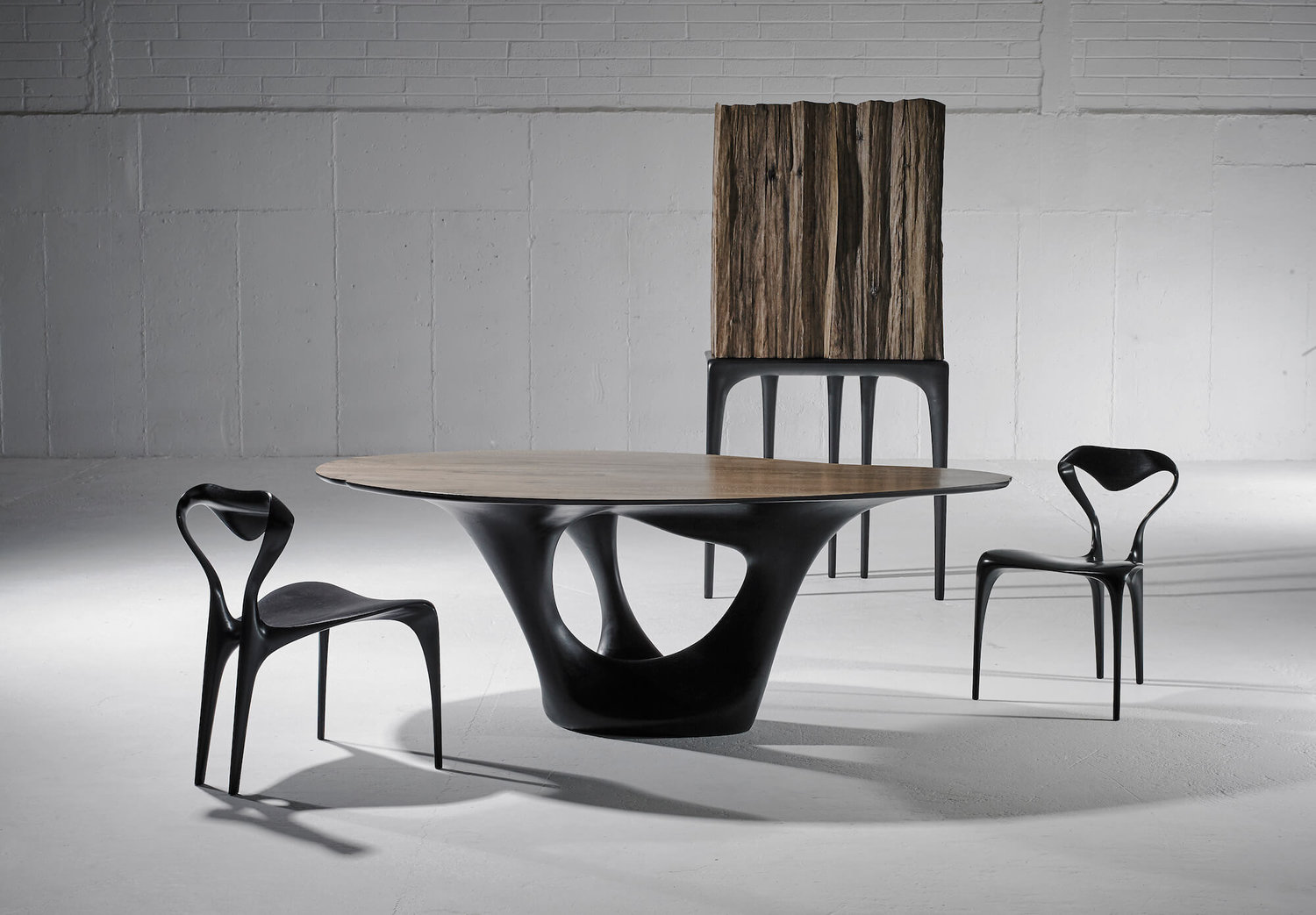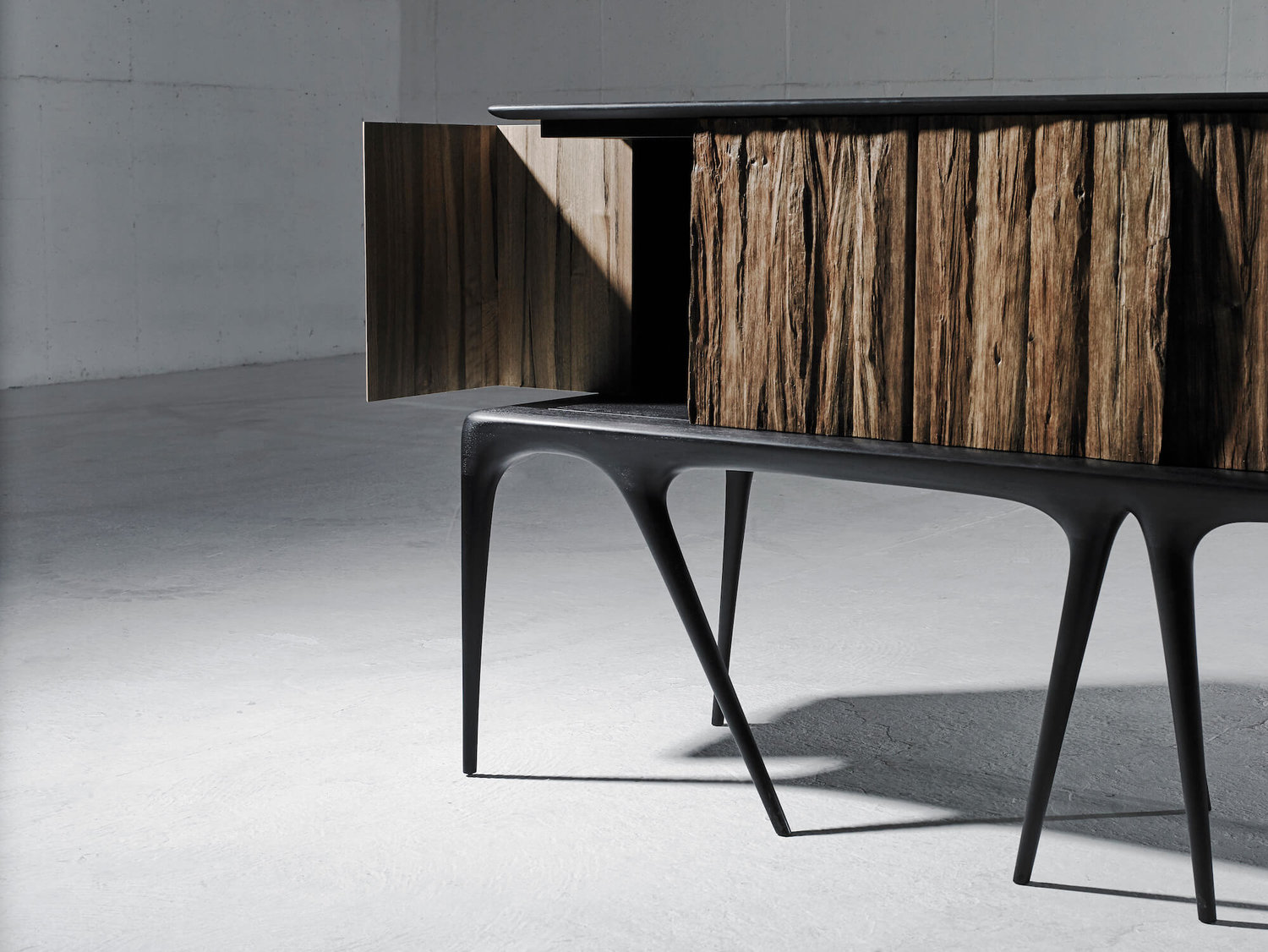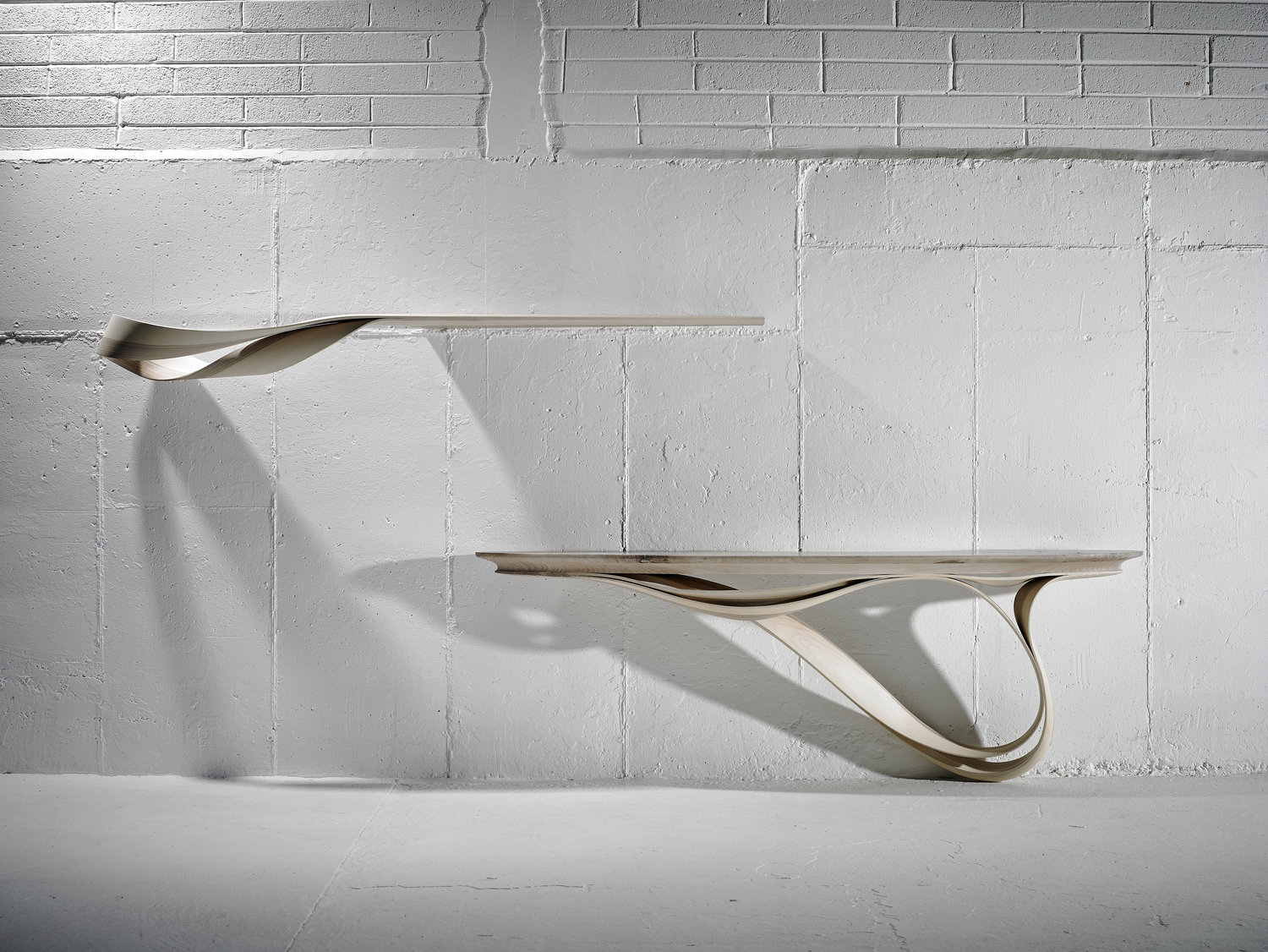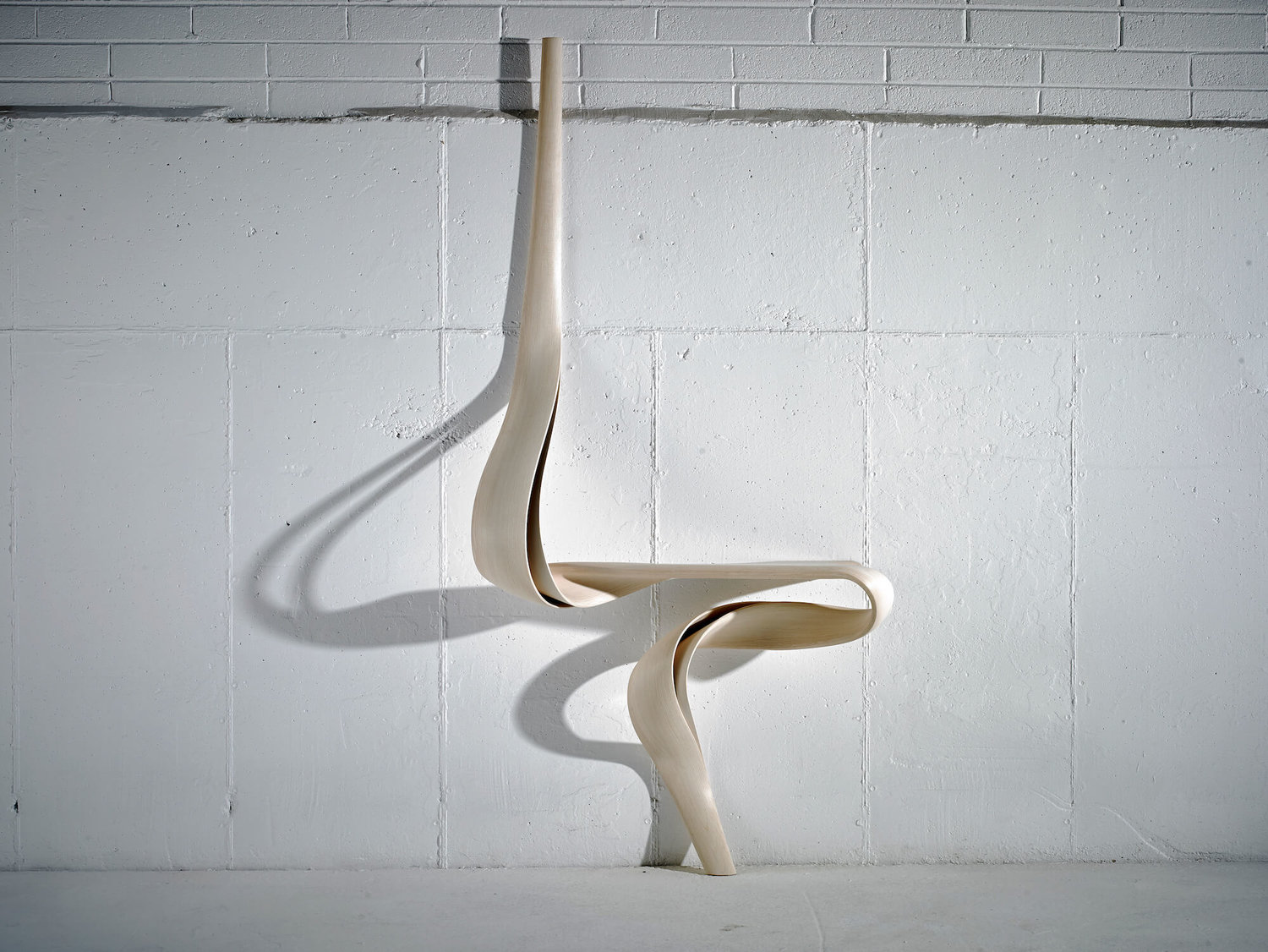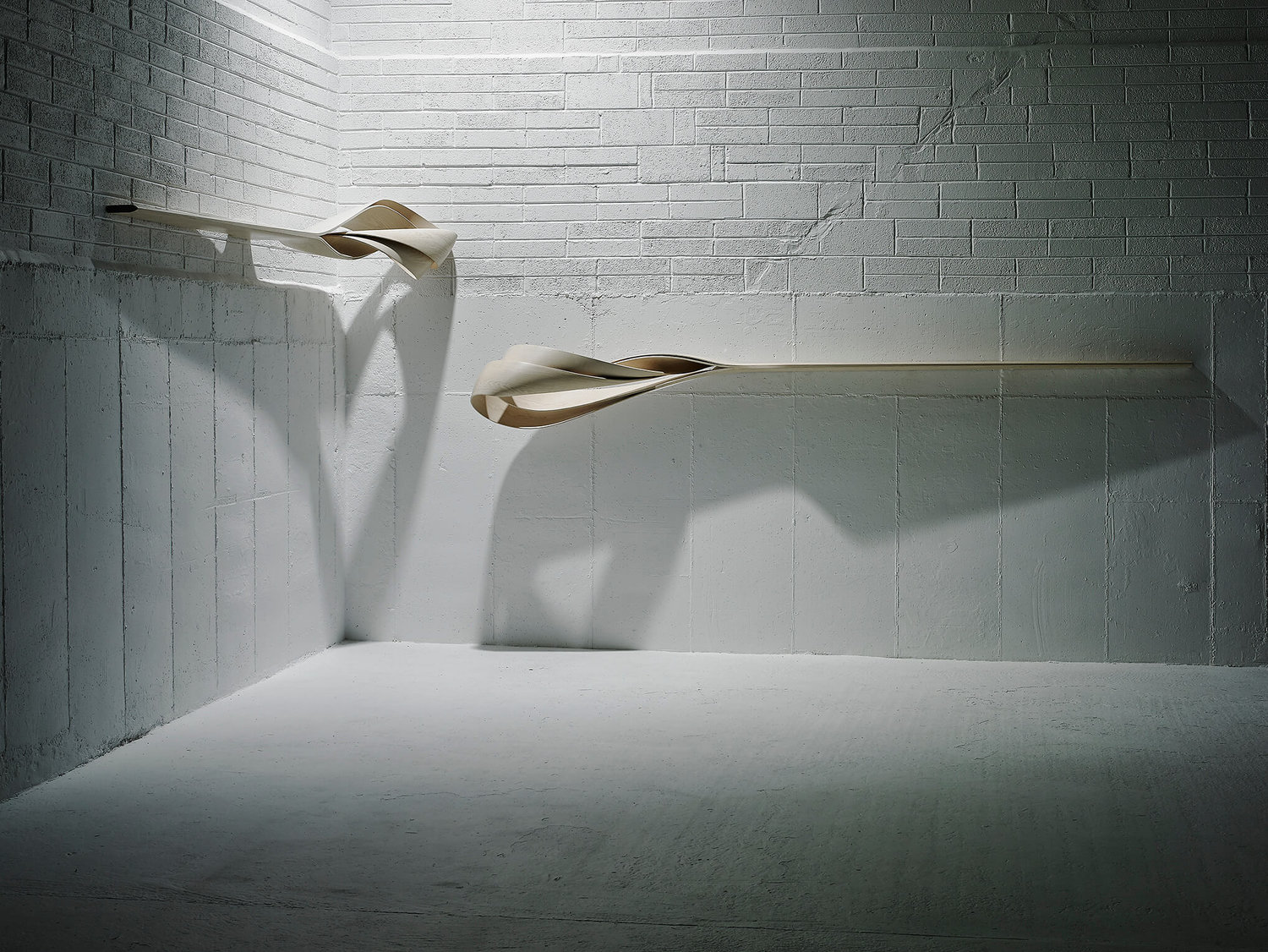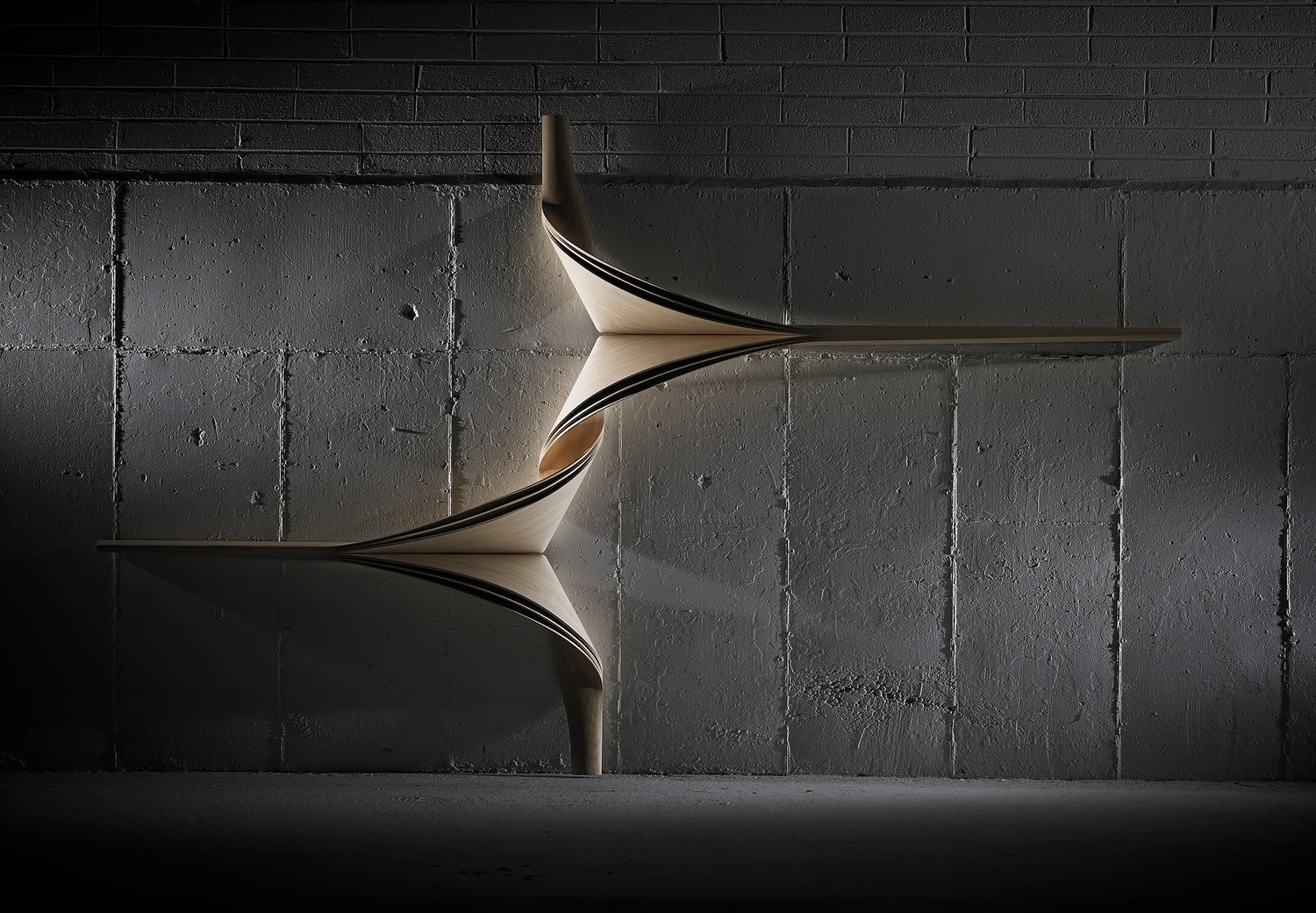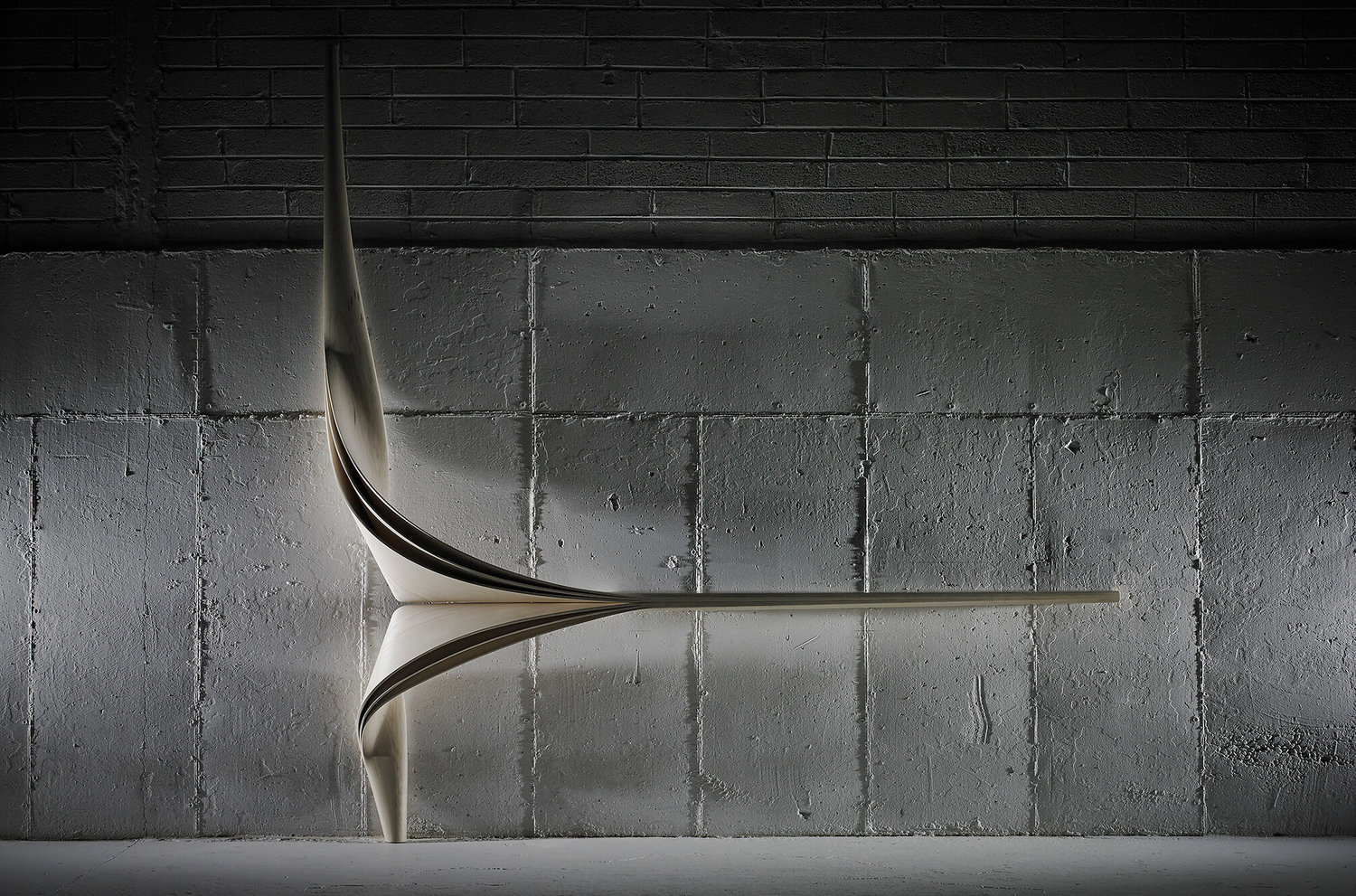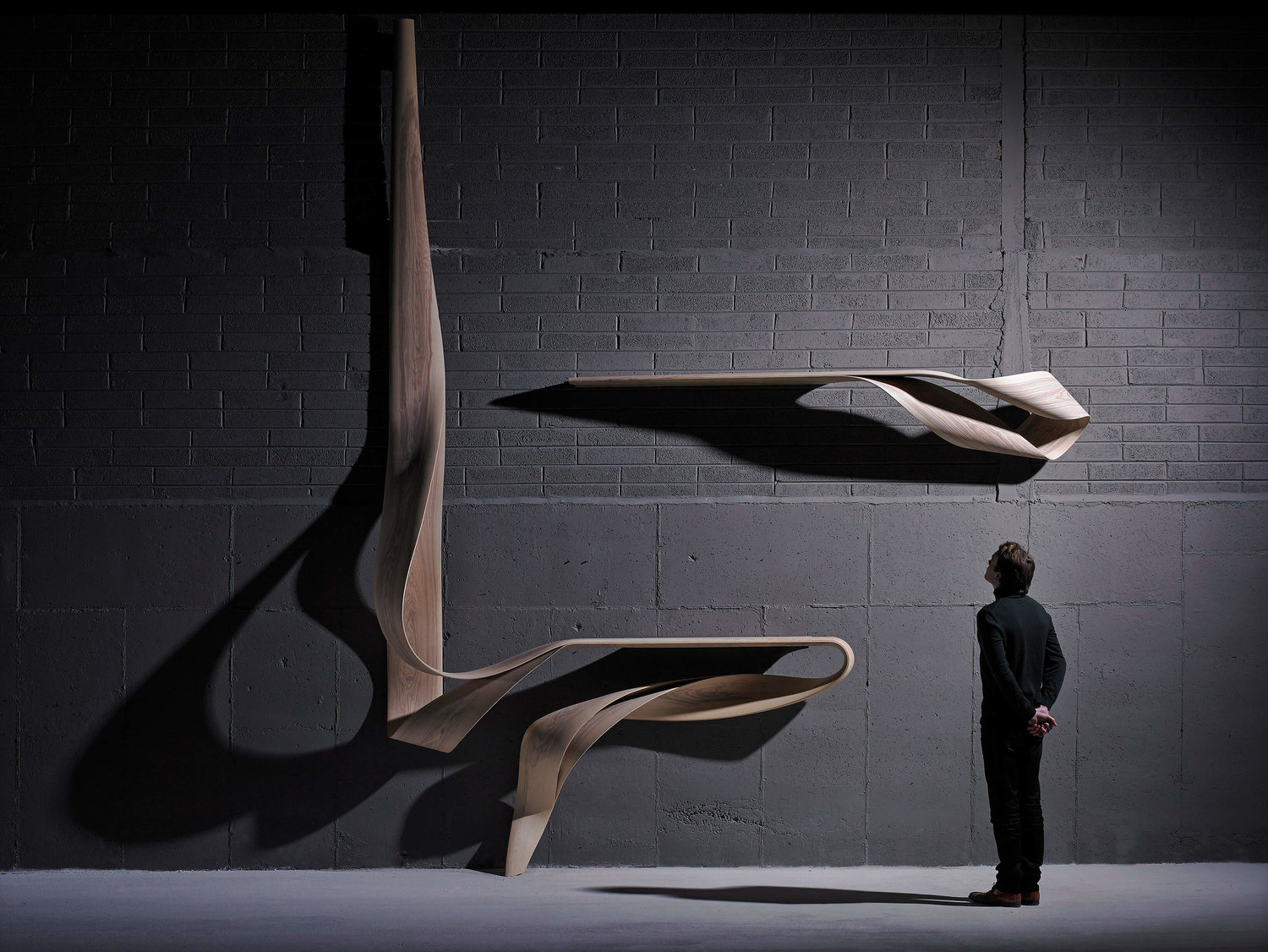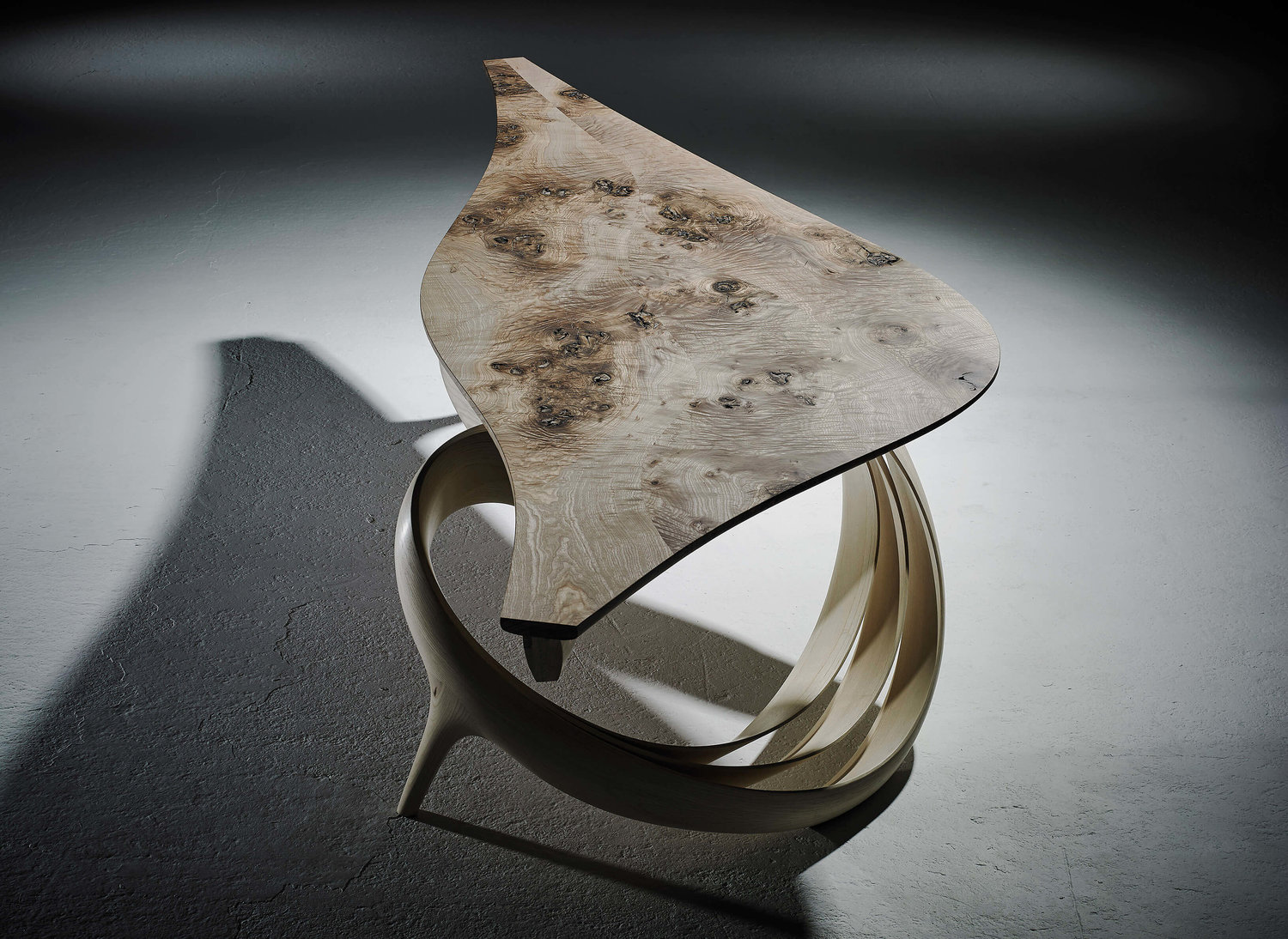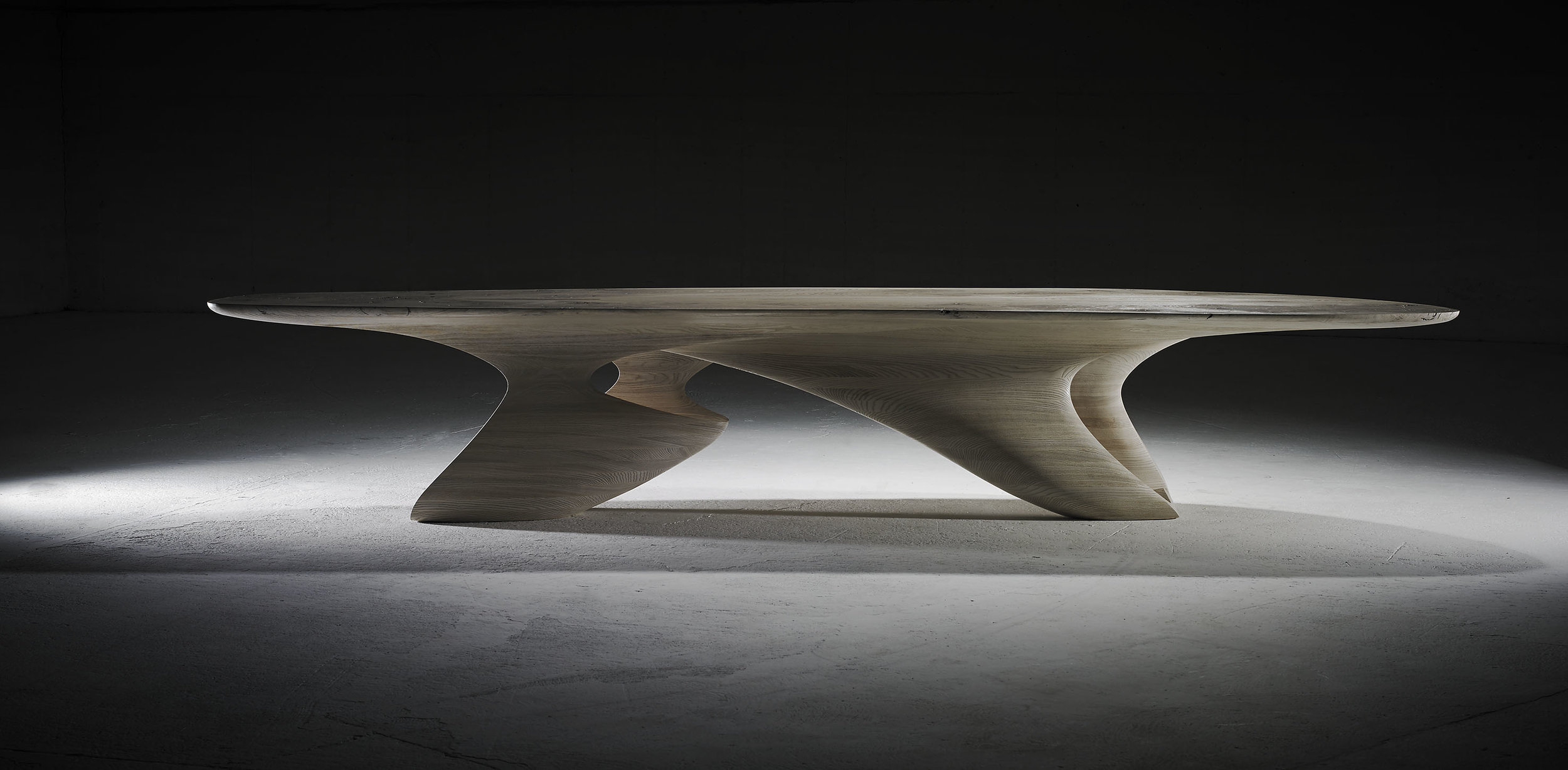 Joseph Walsh's creative vision as a furniture maker took early influence from vernacular design and later the generation of 20th century studio makers including John Makepeace, who showed the young designer the expressive possibilities of his craft. Now, with his own team of international craftsmen working on commissions across the globe, he creates unique sculptural hand-crafted furniture pieces
Walsh's commitment to excellence is continuously reflected in his ambitious studio practice, culminating in a major commission for The National Gallery of Ireland in Dublin for a significant Ash sculpture, and a monumental commission for 24 unique chairs for Chatsworth House, England. The designer has exhibited extensively around the world and his work is included in many public and private collections, such as the Museum of Arts and Design, USA; Centre Pompidou, France; Mint Museum of Craft & Design, USA; National Museum of Ireland; The Devonshire Collection, Chatsworth House, UK; Embassy of Japan, Ireland; Rafael Vinoly, Uruguay; John H. Bryan Collection, USA; and Paul Stuart's, New York, USA. The designer was conferred with an honorary doctorate in 2015 for his contribution to the arts in Ireland by University College Cork.
news
Exhibitions / Fairs Calendar
The gallery will be showcasing the collections featured at Masterpiece London 2019.
Exhibitions / Fairs Calendar