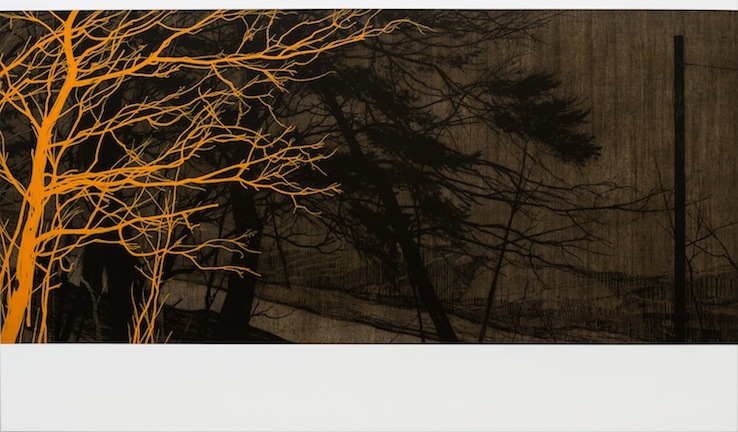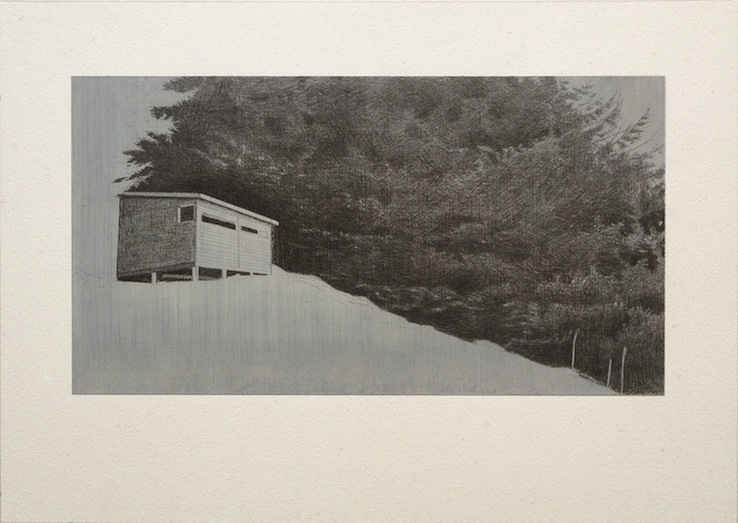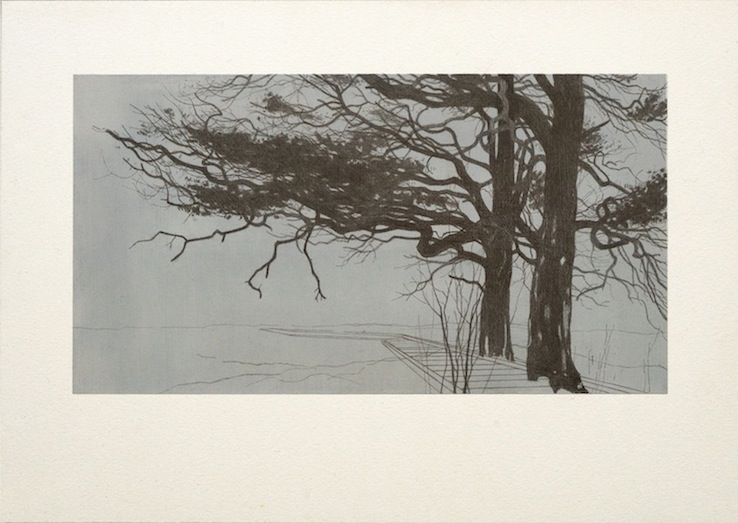 This new body of work by Andrew Mackenzie comprises paintings and silver-point drawings of Scottish waterfalls, rivers, woodland and lochs – all subjects encountered in the artist's daily experience, in research trips taken to specific locations, and in the history of landscape painting.
Embedded within, and superimposed over, the rich, layered drawn surfaces of the paintings are abstracted geometric line drawings, reminiscent of architectural diagrams of built space. They simultaneously support and subvert the illusion of depth, gently drawing attention to the construct of art and landscape without denying a sense of wonder in the face of nature.
All the work in the show will investigate the edges present in landscape, both metaphorical and physical. They represent viewpoints from the edge – standing on the edge of the road, the edge of a loch, the edge between different habitats, the edge of woodland, the edge of a river.
Exhibition accompanied by a catalogue.
A reading by poet Ken Cockburn will take place at the gallery on Saturday 8 November, 2014, 2pm. RSVP to julia@sarahmyerscough.com